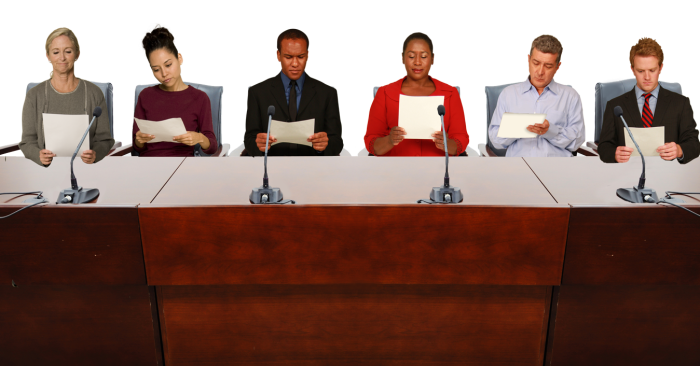 Please note...
This site welcomes a variety of viewpoints and perspectives on community engagement. Ideas shared here should not be considered as being endorsed by the UNC School of Government in any way as the School is nonpartisan and policy-neutral.
Though women comprise more than half of the United States population, they are significantly underrepresented at all levels of government. Several studies aim to explain why, and all come to similar conclusions. Women are less likely to consider running for political office than men, they are less likely to be encouraged to run, and they often consider several factors like motherhood and gender stereotypes when making their decisions about whether to run.
While female representation at all levels of government in the U.S. has more than doubled since 1979, it does not appear gender disparities in political office will change any time soon.  Studies estimate it could be between 100 and 500 years before women reach political parity in America.[1] [2]
We know women are underrepresented at all levels of government, but do women in government affect other women? The focus of my research project for a graduate course, Analysis & Evaluation, [3] was to determine — without taking any other factors into consideration — if women between the ages of 18 and 25 are more likely to run for political office when they see other women in political office.
Women in this age range represent the next generation of female political leaders, and while it is unlikely they have the resources to run for political office at this point in their lives, they might one day. If they are willing to run for office at a young age, it may be indicative of a desire to run later.
I conducted an experiment to collect data, creating two versions of a survey. Demographic information collected included age, ethnicity, and level of education. Participants were asked whether, after surveying the competition and determining all potential candidates had similar qualifications, they would run for the open seat.
Survey one presented a scenario where women and men are equally represented on a city council. One council member is not seeking reelection, meaning there will soon be an open seat.
In survey two, the scenario was the same, except women are the minority on the council. Again, participants were asked if they would run for the open seat on the council.
While I can draw several conclusions from my research, for the purpose of this blog post I will focus on the answer to my main research question. The results showed women ages 18 to 25 are influenced to run for political office when they see other women in political office: Women are actually more likely to run for an open seat on a city council when women are the minority on the council, not the majority (43.2 percent of survey one respondents would run, while 56.8 percent of survey two respondents would run).
Since women are so underrepresented in the political arena, the findings could indicate more women will run for office in the coming years. Young women may have a desire to be change makers, to move particular issues to the forefront of discussion, or to continue leveling the playing field.
There is evidence that the role model effect—which is the effect of visible female role models on adolescent women and their intention to engage in political activities as adults —exists, but as more female politicians become nationally recognized—like Hillary Clinton, who is in the middle of her second campaign for president—will more women actually run for political office? We do not have an answer at this point, but more research can and should be done in the coming years, as it may be possible for women to reach political parity sooner.
[1] Baer, Denise, Heidi Hartmann, Celinda Lake, Bob Carpenter, Shauna Shames, Shifting Gears: How Women Navigate the Road to Higher Office. Political Parity, a program of Hunt Alternatives,  LLC. Cambridge, 2014.
[2] Hill, Steven. "Why Does the US Still Have So Few Women in Office?" The Nation, March 7, 2014.
[3] A course required in the Master in Public Administration program at The University of North Carolina at Chapel Hill,