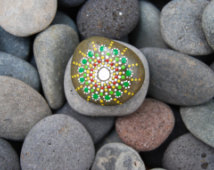 Please note...
This site welcomes a variety of viewpoints and perspectives on community engagement. Ideas shared here should not be considered as being endorsed by the UNC School of Government in any way as the School is nonpartisan and policy-neutral.
The public sector is full of news about the "silver tsunami" and leadership gaps. We also speak of needing leaders who better reflect our communities, especially more women and more people of color.
Two different ideas expressed recently at a conference and on a blog might merge to generate one strategy to address this dual challenge of identifying and developing diverse talent.
• In a recent "Engaging Women in Public Service" conference hosted by the School of Government, Margaret Brunson, Ph.D., shared her research into how high achieving women in the medical field used critical life events to develop their leadership capacity. The session, entitled "Illumined Leadership Perspective: Tapping into Your Life's Journey to Guide Your Leadership Practice," was thought provoking in that it directed participants to consider how their personal lives informed their public leadership.
• In a parallel thread of public discourse, Vu Lee, in his blog Nonprofit With Balls, describes the paradox of our societal message that we want to build the leadership and capacity of diverse communities, yet we are less willing to change the strategies for making that happen.
"If we value the voice of our diverse communities, we must build the capacity of organizations led by those communities. But we must do it differently than how we've been doing it. We must invest strategically and sufficiently. We must take some risks."
We could, for example, encourage the development of either young or non-traditional public leaders by providing opportunities to identify and honor the lessons of life events.
Here's an example often shared by Jim Johnson, Distinguished Professor of Strategy and Entrepreneurship at the UNC Kenan Flagler Business School: Consider a middle school student who lives in the territory of one gang but stays after school at his grandmother's house, in a neighborhood where another gang dominates the streets. If that kid can safely navigate the walk from one house to the other, he is probably a diplomat.
In my own life experience, I learned how to advocate for others and make complex grant applications in my nonprofit career. That experience came in handy when I helped a loved one navigate medical and disability processes as he suffered through a memory disorder. My professional experience informed my later personal work, but the order in which the critical learning took place might be reversed for someone else. The personal work could come first and go largely unrecognized and under-valued, if we do not present opportunities to name and respect it.
We could allow job applicants to describe either personal or professional experiences when asked to describe their skills or strongest attributes.
We could point out to our less confident staff that planning a four generation family reunion demonstrates special event planning skills that could be applied to organizing a professional conference.
We could recognize that successfully moving homes four times in six years demonstrates the resilience and adaptability of a military spouse.
And, finally, we can examine our own lives and recognize the lessons learned in those hard years when we
simultaneously cared for young children and ill parents,
successfully assimilated a blended family,
escaped a violent situation and created a new, healthier life, or
insert-your-life-challenge-here.
As we worked through those challenges, we also developed our capacity to make good and useful things happen around us. The public sector always needs more of that.