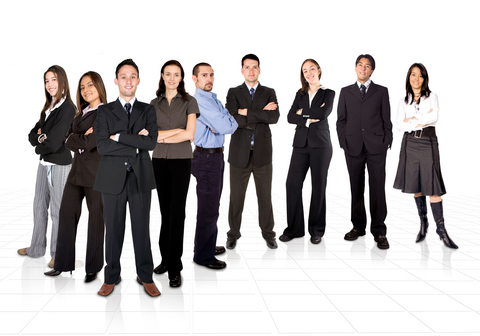 Please note...
This site welcomes a variety of viewpoints and perspectives on community engagement. Ideas shared here should not be considered as being endorsed by the UNC School of Government in any way as the School is nonpartisan and policy-neutral.
The gift of the 360 degree review process is that the people who regularly see you in action offer anonymous suggestions on strengthening your effectiveness as a community leader. Perry Davis, the Director of Cleveland County Emergency Management, received and applied such feedback as a recent participant of the Public Executive Leadership Academy offered by the School of Government. Based on the feedback received, Perry set two goals: becoming more open to considering new ideas and to delegating responsibilities. He reports on his early successes here:
I committed to delegate more and seek new ideas from my colleagues because it has allowed our department as a whole to grow and expand our capabilities individually and collectively. It has given me opportunities to expand my community involvement and participate in more activities outside of the office.
One concept I applied from the book Leadership on the Line is "getting on the balcony." This is the art of taking a step outside looking back at your organization and allowing your staff to grow and expand their capabilities while building sustainable leadership for the future. It gives some ownership to each person in the organization, as well as a sense of self-worth.
I recently took some time to attend a conference for three days and have taken on new roles to serve on various committees that take me away from the office on a regular basis. We have seen a dramatic increase in enthusiasm from each of our employees as each one of them has accomplished various tasks and taken on new roles and responsibilities within the office.
Our administrative assistant, Teresa Vassey, took on our community outreach project, constructing a presentation board and designing a table cover that represents our office and what we do. She just completed three days of outreach at our health and benefits fair for county employees and intends to have a booth at the 2016 Cleveland County Health and Benefits Fair.
Our fire inspector, Josh Queen, took on responsibilities of the Hazardous Materials Response Team (HMRT). He has coordinated meetings and training events and has an upcoming exercise scheduled at a local water plant. In addition to this new project, he has taken extra time to ensure equipment is well maintained, all while continuing his normal duties as inspector. Due to this new effort we have seen an uptick in the membership enrollment in the HMRT.
My assistant director, Bobby Horton, has filled in my absence by attending department head meetings, as well as conducting local emergency planning committee meetings. This provided him a new responsibility, allowing him to become more visible to other organizations and to expand his capabilities in a leadership role. He has also developed relationships with other organizations through our recent purchase of a drone. Finally, he has done several facility surveys using the drone technology, and we have seen an increased demand for service from our office.
I finished PELA in August, and these are my concrete steps as of early November at being a better leader by delegating more, developing and trusting my staff, and being more open to their ideas.